4. GENERAL DESCRIPTION OF THERMOSTATS
a) Trucool(TC) Unit
The unit is shown in Photo 1.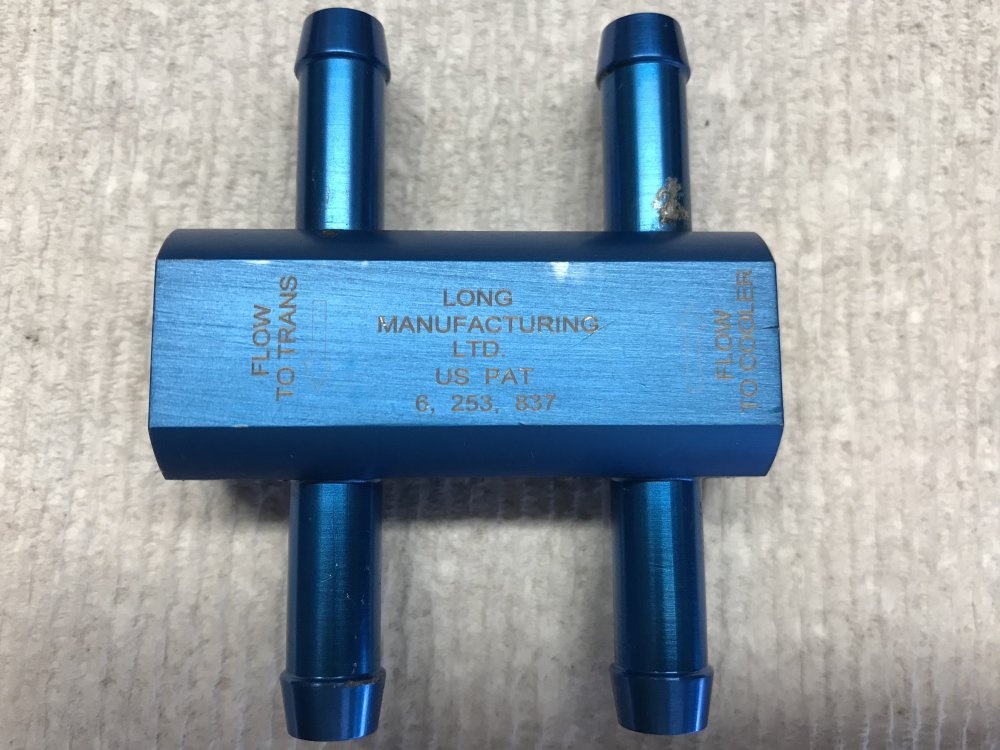 It is manufactured in Canada by Long Manufacturing which is part of the very large DANA Corporation in US. Best known for truck axles and other automotive components.
The thermostat was designed for use as an oil thermostat in automatic transmissions for large pick up trucks towing heavy loads.
b) Dave Madigan (DM) Unit
The unit is shown in Photo 2.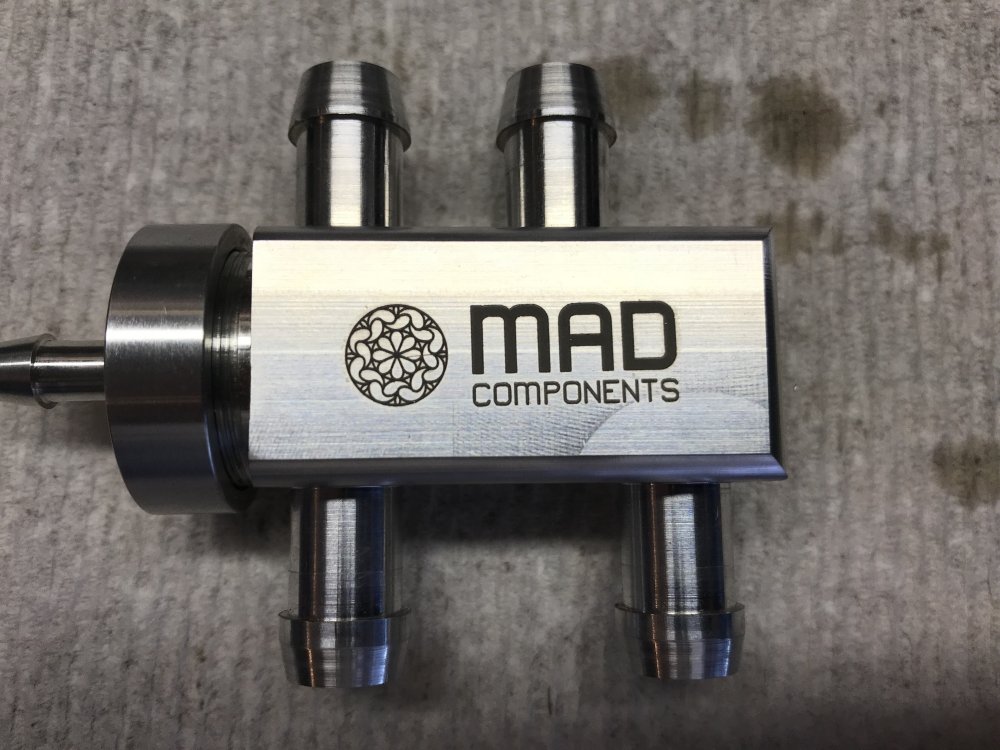 Dave runs his own shop in California and manufactures specialized components for triple engines. He has an excellent reputation for producing high quality machined products.
The DM thermostat is specifically designed for the Triump/BSA triple engines.