8. DM UNIT DETAILED DESIGN
The DM thermostat is shown in Photo 2.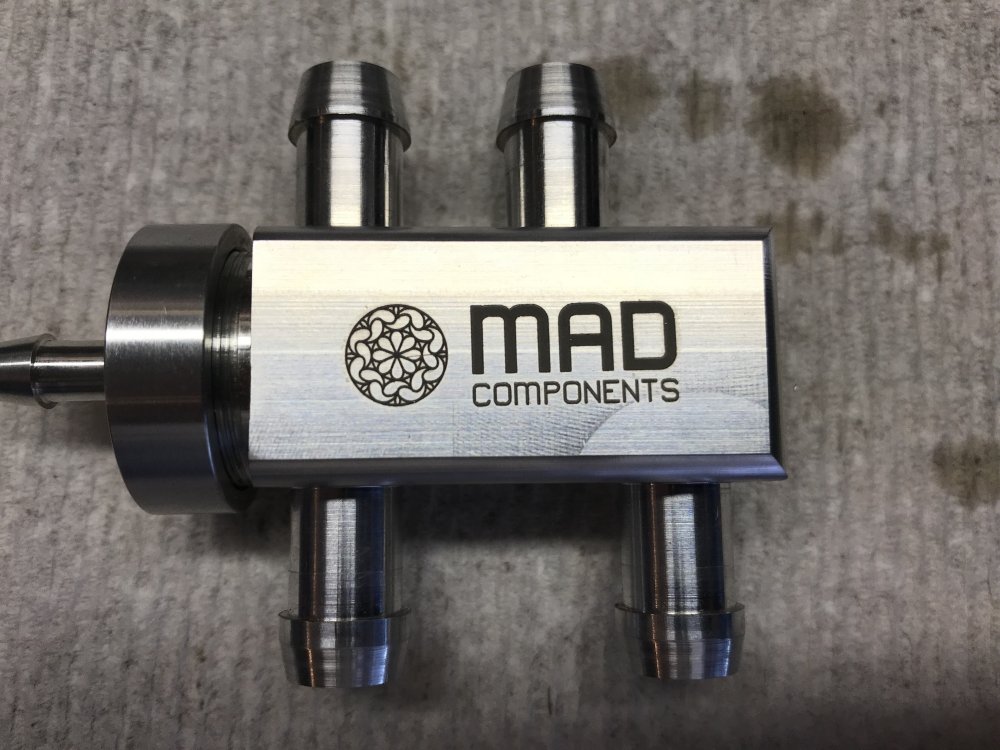 It has four main connection pipes and an end cap which has a connection pipe from it intended for rocker lubrication.
The unit dimensions are as below:
- Length of body (incl. end cap) 2 3/8"
- Width of body 1"
- Depth of body 1"
- Main connector length (total) 3/4"
- Main connector shank diameter 0.458" measured (15/32" nominal)
- Main connector barb diameter 0.529" measured (17/32" nominal)
- Rocker connector length (total) 5/8"
- Rocker conneclor shank diameter 0.257" measured (1/4" nominal)
- Rocker connector barb diameter 0.316" measured (5/16" nominal)
The body has no flow markings but is etched with the DM logo.
The unit was disassembled by unscrewing the end cap.
The internal componentry is shown in Photo 6.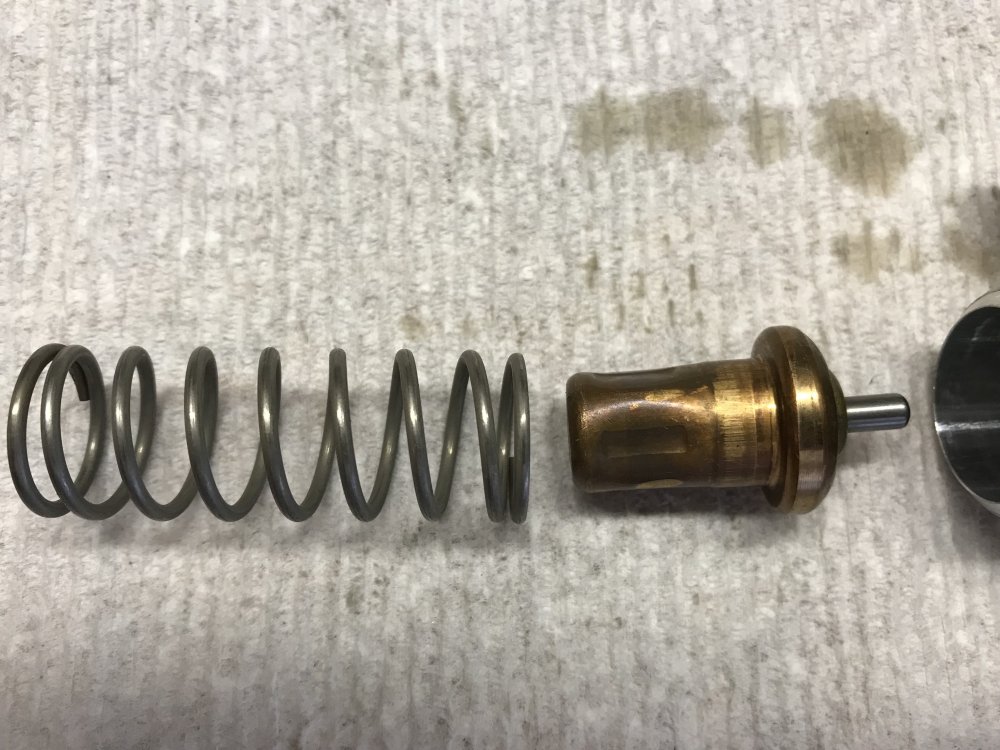 The end cap is sealed to the body housing by an "O" ring at the rear inside of the rod cap
Within the body of the thermostat there is a return spring, whose I.D. is a good sliding fit on the O.D. of the wax capsule, and the wax capsule itself with its integral metal shaft.
The design is simple and reassembly simply involves inserting first the wax capsule then the return spring into the body housing and then screwing on the end cap.